Like the draft board interface for the mock drafts?
You can use the same fantasy football draft board to host your own private draft!
The Commish Membership is a $49.99 value for only $29.99!
100% Money-back Guarantee
Host Your Draft Here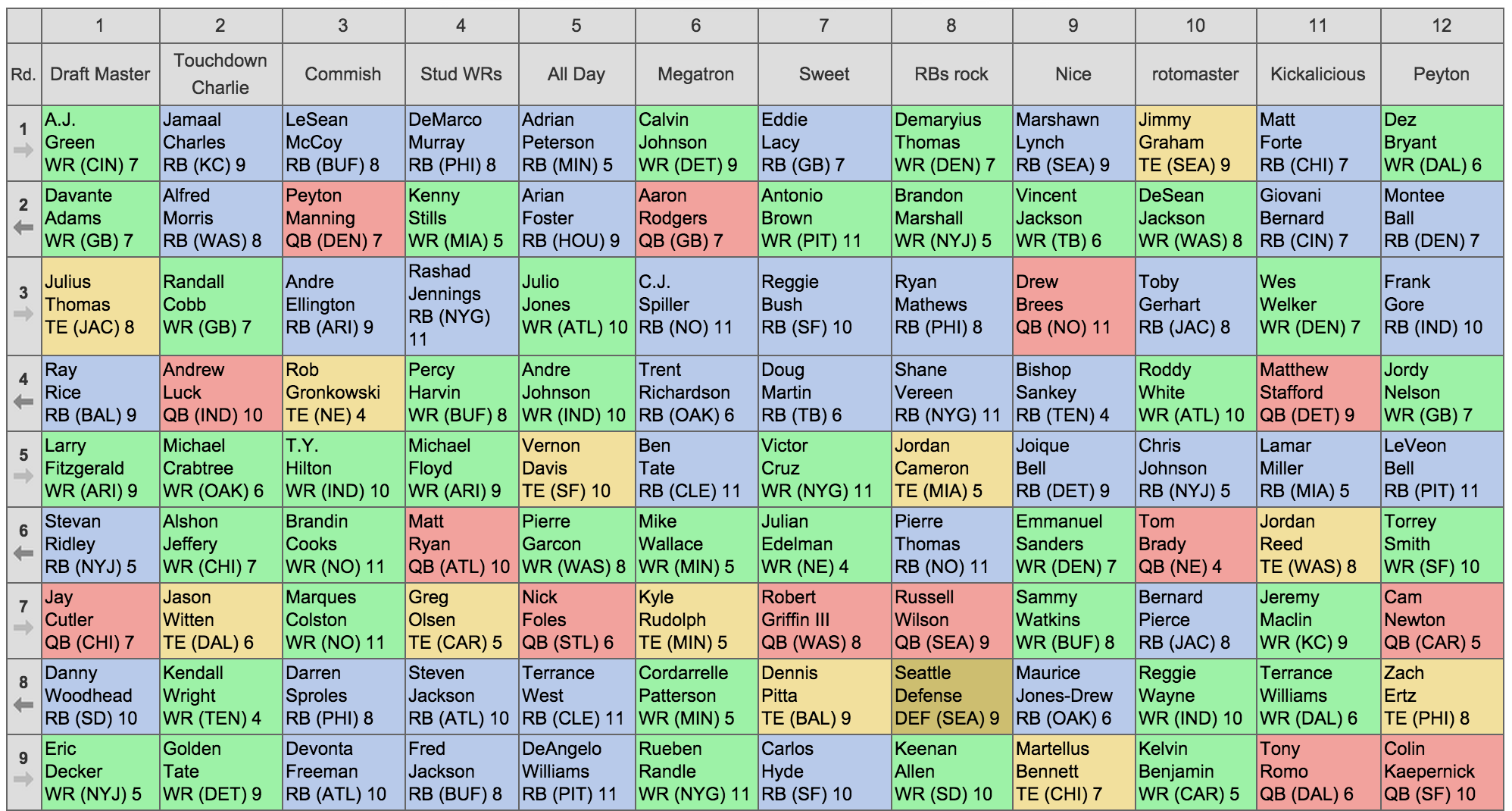 ---
On-line, Off-line, or Mixed Drafts
Your friends can draft on-line or in the same live draft room as the commish. They can pick for themselves or the commish can pick for them.
The live fantasy football draft board works on all devices, including mobile, tablets, and PC. The built-in chat room lets you communicate with everyone throughout the draft.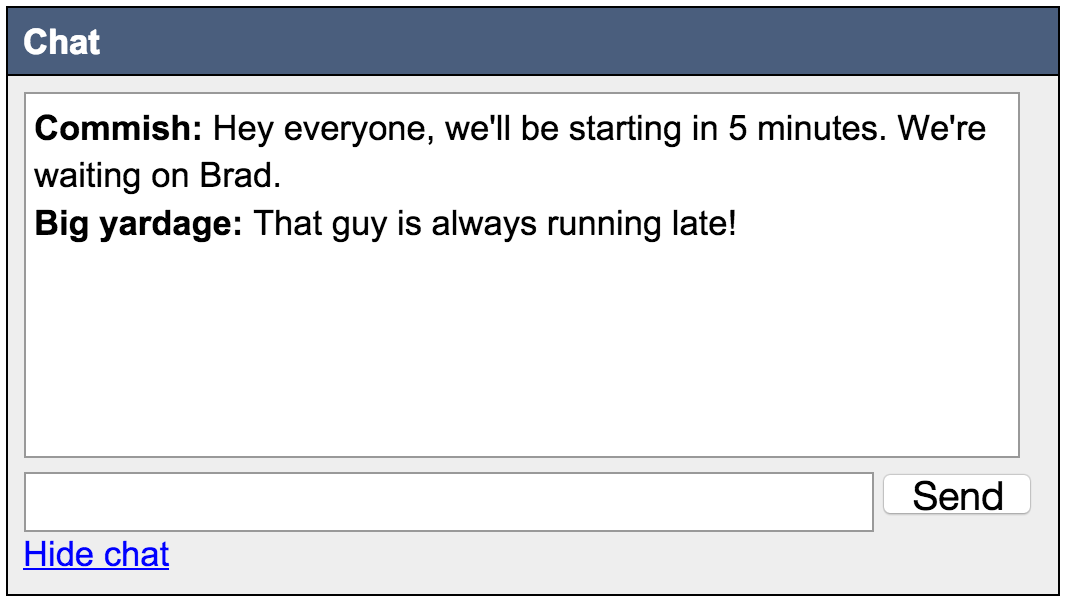 ---
Customizable Draft Board
Full support for keeper drafts, custom rankings, number of teams and rounds, draft order, and timer. Even disable the draft timer completely if you want, and your draft board will progress only when picks are made.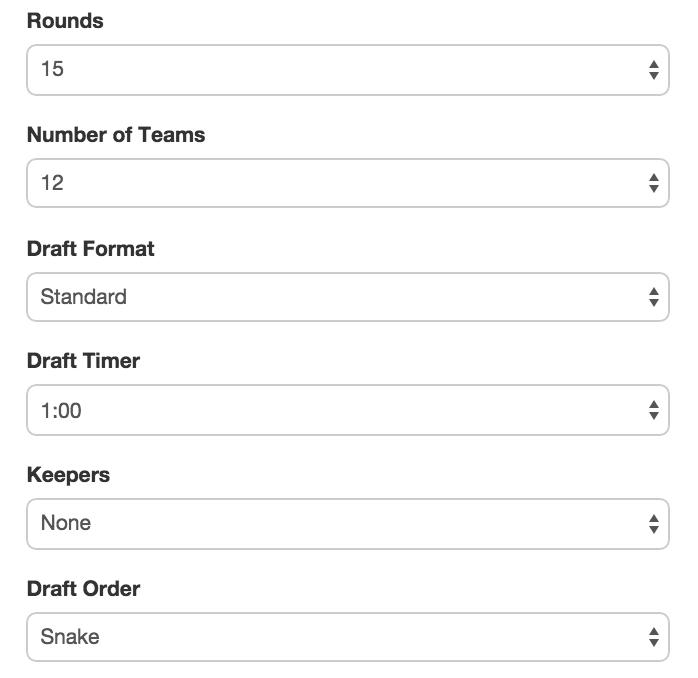 ---
Private Draft Board Lobby
Every fantasy football draft board receives it's own private URL and draft lobby landing page.

---
E-mail Invites
Optionally send an e-mail invite to each member of your league. Everyone has a custom code used to claim their team before the draft.

---
Full Control For The Commish
Fix your misakes. The commish can undo and delete draft picks after they've happened.
Pause and resume the draft whenever you want.

---
Updated Draft Board for 2022
Draft board rankings have been updated for 2022 so you'll always have up-to-date players. It's the best 2022 online fantasy football draft board you can find.
A good draft board can make or break your fantasy season. Don't ask your friends to use a flimsy paper-based draft board. The customizable, on-line draft board from Fantasy Football Calculator is the best you can find.
---
Premium Membership Features Too!
On top of all of all of that, we'll throw in the premium application features for you for free!
You'll get access to the Draft Simulator, Draft Tracker and more for no extra charge.
---
Ready to host an amazing draft?
Use the best on-line draft board for just $29.99!
100% Money-back Guarantee
Host Your Draft Here