Tight End Fantasy Sleepers
In fantasy football, finding late-round sleepers can be the key to unlocking hidden value and gaining a competitive edge over your opponents. While the early rounds are typically reserved for marquee names and proven stars, the later rounds offer an opportunity to uncover diamonds in the rough, overlooked players who have the potential to exceed expectations and deliver fantasy gold.
Late-round tight end sleepers, in particular, hold a special allure. Often overshadowed by high-profile receivers and running backs, tight ends lurking in the depths of the draft can provide immense value to fantasy rosters. 
If you opt to pass on the top tier tight ends, these three players being drafted after the 10th round can give your fantasy team stability and high upside at the position.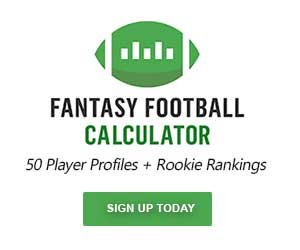 Greg Dulcich, Denver Broncos
Tight End ADP 146
Greg Dulcich is quickly establishing himself as a force to be reckoned with in the world of fantasy football. With a current ADP of 146, he offers tremendous value for fantasy owners looking to bolster their roster with a breakout star. Last season, he showcased his versatility by running routes on an impressive 28.5% of plays, which ranked him fourth highest in the league among tight ends. What sets him apart is his ability to stretch the field, as he claimed the top spot in average target distance with an impressive 10.61 yards and led all tight ends in Air Yards per reception at 17.7 yards. These numbers indicate that Dulcich has the potential to be a big-play threat and a key weapon for the Broncos' offense.
During his rookie season, Dulcich played in 10 games, starting in six of them, and made an immediate impact. He hauled in 33 catches for 411 yards and two touchdowns, displaying his ability to contribute both as a receiver and in the red zone. Averaging 5.5 targets per game, Dulcich showed consistent involvement in the passing game, and he even drew eight or more targets in four of his 10 appearances. His promising start to the season, with 182 receiving yards and a touchdown on 17 targets in his first three games, indicates his potential to be a reliable fantasy option.
When analyzing Dulcich's performance using advanced metrics, he shines even brighter. According to Reception Perception, he ranked 11th among all tight ends, showcasing his ability to separate from defenders and make contested catches. Additionally, his Receptions were above average ranked 12th among tight ends, further highlighting his reliability as a pass-catcher. Dulcich's impressive 84.1% route participation ranked him fifth among tight ends, demonstrating his consistent presence on the field.
One of Dulcich's most intriguing qualities is his proficiency in deep targets, ranking third among all tight ends in this category. He has the potential to deliver explosive plays and accumulate significant yardage on any given week. With his ability to stretch the field and make big plays, Dulcich has the potential to be a game-changer for fantasy owners in search of a breakout tight end.
Considering his current ADP, his position atop Denver's depth chart, and his impressive rookie season, Greg Dulcich is an enticing fantasy football option for the 2023 season. With his ability to generate big plays, contribute in the red zone, and his consistent involvement in the passing game, he has the potential to outperform his draft position and become a valuable asset for fantasy owners. 
Juwan Johnson, New Orleans Saints
Tight End | ADP 145
One aspect of Johnson's game that immediately catches the eye is his ability to stretch the field. With an average target distance of 9.36 yards in 2022, he ranked an impressive 3rd among all tight ends. Johnson was consistently targeted downfield, giving him ample opportunities to rack up significant yardage and generate explosive plays for fantasy teams. Additionally, his 14.5 Air Yards per reception, the 4th highest among tight ends, further solidifies his role as a vertical threat in the Saints' offense.
Efficiency is another area where Johnson shines. Last season, he was able to make the most of his opportunities averaging 2.07 fantasy points per target, placing him 9th among tight ends. Johnson's impressive red zone presence is evident through his 7 touchdowns, ranking him 4th among tight ends. 
When considering Johnson's overall impact on the Saints' offense, his 22.1% Dominator rating stands out, placing him 6th among tight ends. The Dominator Rating measures a receiver's percentage of total team receiving yards and team receiving touchdowns, illustrating their significance in the passing game. Johnson's ability to contribute significantly to the Saints' offensive production further solidifies his value as a fantasy asset.
Looking back at the 2022 season, Johnson finished as the TE11 in half-point PPR fantasy scoring. With 42 receptions for 508 yards and 7 touchdowns, he showcased his ability to contribute consistently to fantasy teams throughout the year. However, it's important to note that Johnson's role in the Saints' offense is expected to expand in the upcoming season with Derek Carr behind center, which opens the door for even greater fantasy success.
With his ability to stretch the field, impressive efficiency, and knack for finding the end zone, Johnson has the potential to exceed expectations and deliver significant fantasy value. As a late-round selection with an ADP of 145, he presents a low-risk, high-reward option that could pay dividends for savvy fantasy owners. 
Chigoziem Okonkwo, Tennessee Titans
Tight End | ADP 122
During his rookie season, Okonkwo displayed promising signs of growth and development. Although he had a slow start, catching just five passes for 50 yards in his first seven games, he quickly found his rhythm as the season progressed. Over his final 10 games, Okonkwo came alive, hauling in 27 receptions for 400 yards and three touchdowns and was a top 10 TE in the second half of the season. 
One of Okonkwo's notable strengths is his ability to separate from defenders and create space in the passing game. His target separation of 2.06 yards ranked first among rookie tight ends. He also averaged an impressive 14.1 yards per reception. 
Looking ahead to the 2023 season, Okonkwo has set a lofty goal of recording 100 receptions. While this may seem ambitious, his trajectory and performance in his rookie year suggest that he has the potential to achieve such a milestone, although probably not as a part of the current Titans offense. However, Okonkwo's average of 4.4 targets per game over his final seven outings bodes well for increased involvement in the offense moving forward. 
Okonkwo's ADP makes him slightly less attractive as a late round sleeper option than Dulcich or Johnson, but he has as much upside as either of them. 
---
Filed under: Free Articles