Texans Top Fantasy Players
These are the top fantasy football players of the Houston Texans as ranked by Average Draft Position (ADP) in PPR-format mock drafts.
Data as of August 3, 2021.
David Johnson
David Johnson's current ADP is 7.11, which is the 11th pick of the 7th round, and 83rd selection overall.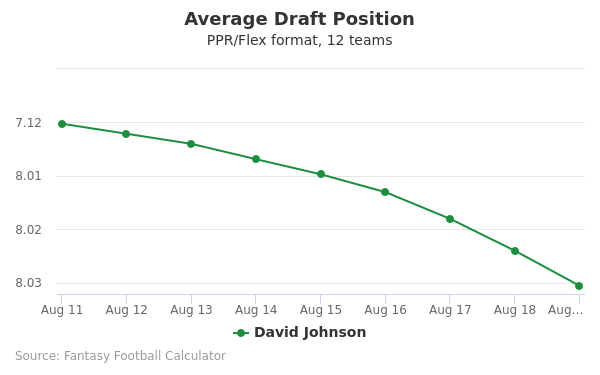 Brandin Cooks
Brandin Cooks's current ADP is 9.08, which is the 8th pick of the 9th round, and 103rd selection overall.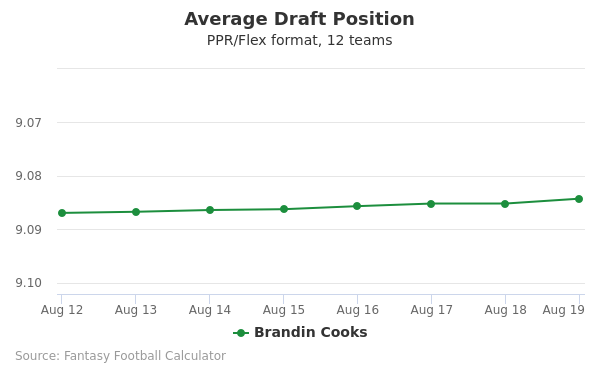 Phillip Lindsay
Phillip Lindsay's current ADP is 11.03, which is the 3rd pick of the 11th round, and 123rd selection overall.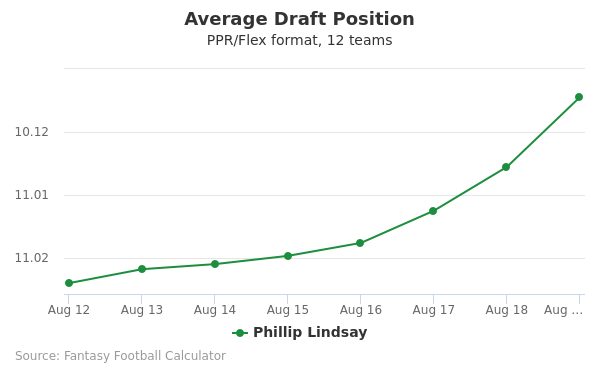 Deshaun Watson
Deshaun Watson's current ADP is 11.05, which is the 5th pick of the 11th round, and 125th selection overall.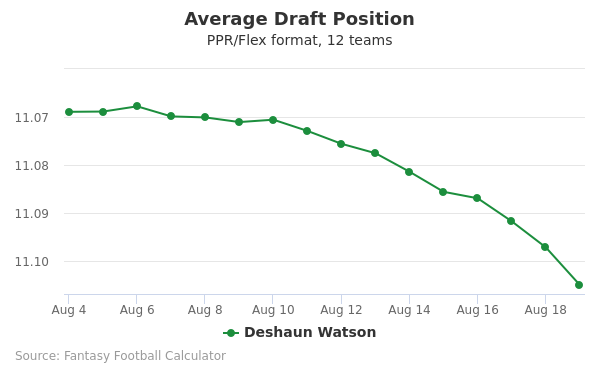 Mark Ingram
Mark Ingram's current ADP is 14.05, which is the 5th pick of the 14th round, and 161st selection overall.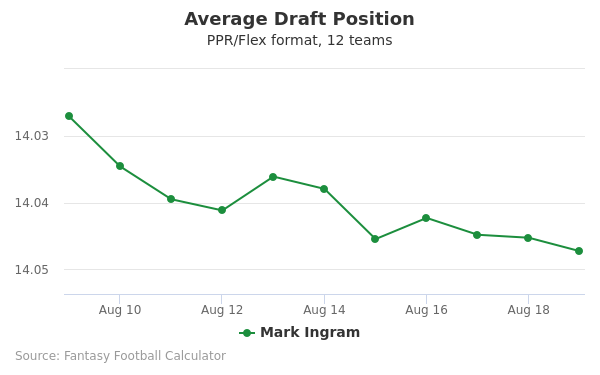 Houston Texans 2020 Schedule
| Week | Home/Away | Opponent |
| --- | --- | --- |
| 1 | Away | Kansas City Chiefs |
| 2 | Home | Baltimore Ravens |
| 3 | Away | Pittsburgh Steelers |
| 4 | Home | Minnesota Vikings |
| 5 | Home | Jacksonville Jaguars |
| 6 | Away | Tennessee Titans |
| 7 | Home | Green Bay Packers |
| 9 | Away | Jacksonville Jaguars |
| 10 | Away | Cleveland Browns |
| 11 | Home | New England Patriots |
| 12 | Away | Detroit Lions |
| 13 | Home | Indianapolis Colts |
| 14 | Away | Chicago Bears |
| 15 | Away | Indianapolis Colts |
| 16 | Home | Cincinnati Bengals |
| 17 | Home | Tennessee Titans |
Houston Texans News
Deshaun Watson, Dealing with minor foot injury
Watson has a minor foot injury and won't practice Tuesday, NFL reporter Aaron Wilson reports.
Analysis: With the Texans putting on pads for Tuesday's practice, Watson might've been absent or limited even if he didn't have the foot issue. Between his standing trade request and the 22 civil lawsuits alleging sexual assault and misconduct, it isn't clear the 25-year-old quarterback has a professional future in Houston. However, Watson presumably will continue attending training camp, if only to avoid the possibility of $50,000 fines for each day missed.
August 3, 2021 7:33 AM EST
---
Donta Foreman, Checking in with Atlanta
Foreman is visiting with the Falcons on Monday, Adam Schefter of ESPN reports.
Analysis: It'd be hard to find a team with a thinner backfield, but that doesn't mean Foreman will waltz to a roster spot if he signs. The 25-year-old already has suffered an Achilles tear and a biceps tear in the NFL, despite making only 17 regular-season appearances. Foreman did get some work behind Derrick Henry in Tennessee last year, taking 23 touches for 100 yards and a TD in six games.
August 3, 2021 6:45 AM EST
---
Tyron Johnson, Dealing with foot issue
Johnson is tending to a foot/ankle injury in the early stages of training camp, Jeff Miller of the Los Angeles Times reports.
Analysis: Johnson sustained the issue while coming down after a catch, per Gilbert Manzano of The Orange County Register. While the first two spots on the Chargers' wide receiver depth chart are set in stone with Keenan Allen and Mike Williams, Johnson is vying with Jalen Guyton and potentially rookie third-rounder Josh Palmer for the No. 3 role. Johnson fared well as an undrafted first-year player last season, averaging 19.9 YPC and 15.3 YPT on his 26 targets.
August 2, 2021 11:34 AM EST
---
Will Fuller, Injury severity downplayed
Coach Brian Flores considers Fuller (foot) "day-to-day" and hopes to have him back at practice "as quick as possible," Barry Jackson of the Miami Herald reports.
Analysis: Fuller participated in Miami's first practice of training camp, but he's since missed three days due to a foot injury. Flores said the oft-injured speedster is "getting rehab and working to take care of [his body]." After averaging a career-high 16.6 yards per reception through 11 games in Houston last season, Fuller linked with the Dolphins on a one-year pact, setting him up for a pivotal role as Tua Tagovailoa's top downfield weapon. Given his importance to Miami's offense, the team has every reason to be cautious with Fuller, and make sure that there's no risk of injury aggravation when he returns to the field. Even if fully healthy, though, a suspension will force Fuller to spend Week 1 on the sideline.
August 1, 2021 7:24 AM EST
---
Will Fuller, Has foot injury
The injury that sidelined Fuller on Saturday has been clarified as a foot injury, Barry Jackson of the Miami Herald reports.
Analysis: Fuller's day-to-day as he waits for his foot to heal. There's little reason for the Dolphins to rush the oft-injured speedster back at this point.
July 31, 2021 12:46 PM EST
---