Raiders Top Fantasy Players
These are the top fantasy football players of the Las Vegas Raiders as ranked by Average Draft Position (ADP) in PPR-format mock drafts.
Data as of March 2, 2021.
Josh Jacobs
Josh Jacobs's current ADP is 2.07, which is the 7th pick of the 2nd round, and 18th selection overall.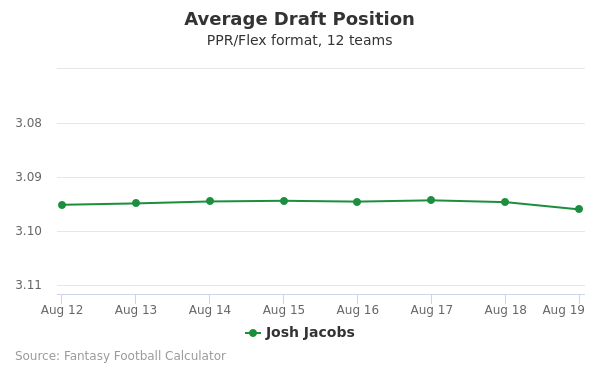 Darren Waller
Darren Waller's current ADP is 2.10, which is the 10th pick of the 2nd round, and 21st selection overall.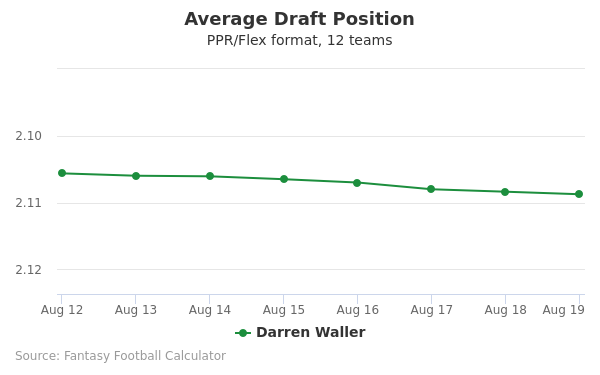 Henry Ruggs III
Henry Ruggs III's current ADP is 10.12, which is the 12th pick of the 10th round, and 120th selection overall.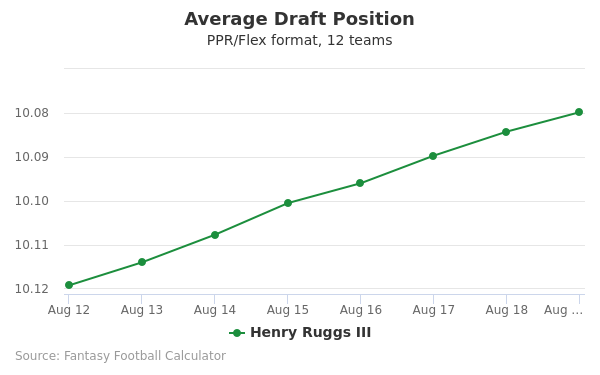 Devontae Booker
Devontae Booker's current ADP is 14.01, which is the 1st pick of the 14th round, and 157th selection overall.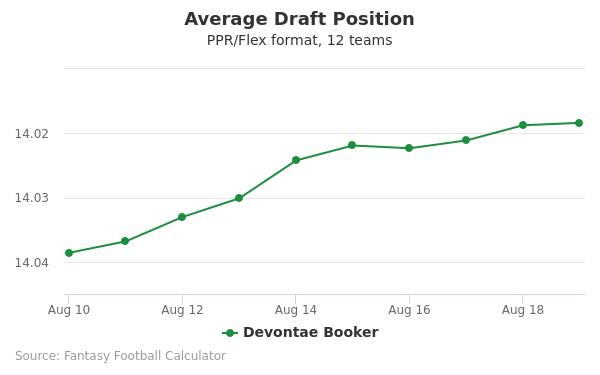 Derek Carr
Derek Carr's current ADP is 14.03, which is the 3rd pick of the 14th round, and 158th selection overall.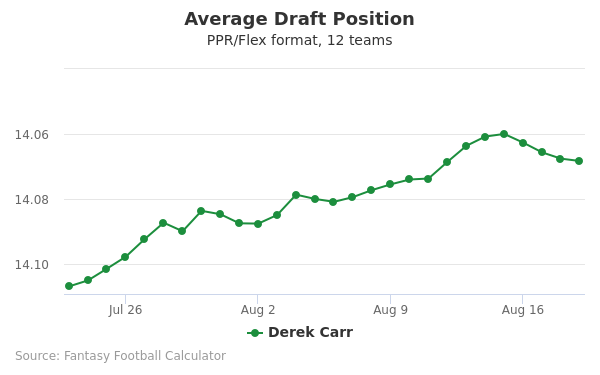 Nelson Agholor
Nelson Agholor's current ADP is 14.04, which is the 4th pick of the 14th round, and 160th selection overall.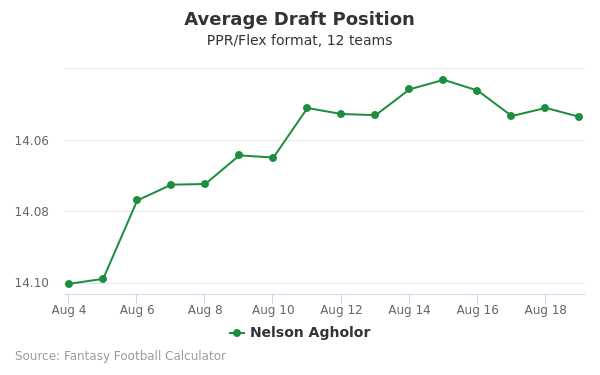 Daniel Carlson
Daniel Carlson's current ADP is 15.01, which is the 1st pick of the 15th round, and 169th selection overall.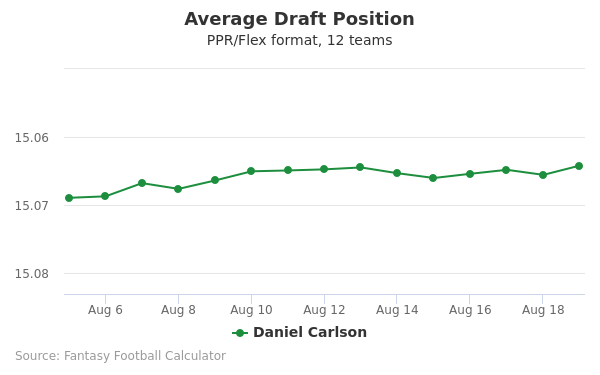 Las Vegas Raiders 2020 Schedule
| Week | Home/Away | Opponent |
| --- | --- | --- |
| 1 | Away | Carolina Panthers |
| 2 | Home | New Orleans Saints |
| 3 | Away | New England Patriots |
| 4 | Home | Buffalo Bills |
| 5 | Away | Kansas City Chiefs |
| 7 | Home | Tampa Bay Buccaneers |
| 8 | Away | Cleveland Browns |
| 9 | Away | Los Angeles Chargers |
| 10 | Home | Denver Broncos |
| 11 | Home | Kansas City Chiefs |
| 12 | Away | Atlanta Falcons |
| 13 | Away | New York Jets |
| 14 | Home | Indianapolis Colts |
| 15 | Home | Los Angeles Chargers |
| 16 | Home | Miami Dolphins |
| 17 | Away | Denver Broncos |
Las Vegas Raiders News
Marcell Ateman, Re-ups with Raiders
The Raiders signed Ateman to a reserve/future contract Wednesday, according to the league's official transaction report.
Analysis: Ateman spent time on the Raiders' practice squad in 2020, but it was the first year of his career that he didn't suit up for a single game with the team. He played in 18 contests from 2018-19. The big-bodied wideout will look to continue his development with Las Vegas this offseason.
February 3, 2021 2:24 PM EST
---
Derek Carr, Could go on trade block
The Raiders could field trade offers for Carr this offseason, according to Vincent Bonsignore of the Las Vegas Review-Journal.
Analysis: Carr finished 2020 with career highs for passing yards (4,103), YPA (7.94), passer rating (101.4) and QBR (71.0), accounting for 517 of the 551 pass attempts in an offense that ranked 10th in points per game (27.1) and t-7th in points per drive (2.5). He's undoubtedly a starting-caliber QB, but that won't necessarily stop the Raiders from pursuing an upgrade, which in this case might mean Deshaun Watson. Carr has a reasonable contract with $39.5 million (none guaranteed) due over the next two seasons, so trading him away could help the Raiders stockpile picks to make an enormous offer for Watson. Apart from the Texans' signal-caller, it isn't clear any of the available QB options this offseason would be an upgrade on Carr.
February 3, 2021 6:56 AM EST
---
Foster Moreau, Should take over No. 2 TE job
Moreau should take on a larger role in 2021, Tashan Reed of The Athletic reports.
Analysis: With Jason Witten retiring, Moreau should return to the No. 2 TE role, a spot he held throughout most of his 2019 rookie season. He logged 371 offensive snaps and 21 catches in 13 games as a rookie, before dropping to 256 snaps and seven receptions in 2020. The 2019 fourth-round pick won't see many targets if Darren Waller stays healthy next year, but Moreau does appear capable of handling a larger role if the opportunity arises, as his 34 targets in the NFL have yielded 314 yards and seven TDs.
January 28, 2021 11:59 AM EST
---
Cordarrelle Patterson, Likely to leave Chicago
Patterson doesn't seem likely to re-sign with Chicago, according to SI.com's Gene Chamberlain.
Analysis: Given their hefty salary commitments and unsettled QB situation, the Bears don't seem likely to spend significant money on a player who primarily makes an impact on special teams. Patterson did add backup RB work to his bag of tricks in 2020, but he averaged only 3.6 yards per carry and 6.3 per reception, while started David Montgomery put up 4.3 YPC and 8.1 YPR. In any case, the Bears hope to have Tarik Cohen (knee) back in the mix next season, so Patterson won't necessarily get carries even if the team somehow manages to keep him around at a reasonable price. He's scheduled to become an unrestricted free agent in March.
Cordarrelle Patterson player page.
January 28, 2021 8:04 AM EST
---
Keelan Doss, Staying in Vegas
Doss signed a reserve/future contract with the Raiders on Tuesday.
Analysis: Doss spent the majority of the season on the Raiders' practice squad, but only was on the active roster for one contest -- playing three offensive snaps in the game.
January 26, 2021 8:04 PM EST
---