Redskins Top Fantasy Players
These are the top fantasy football players of the Washington Redskins as ranked by Average Draft Position (ADP) in PPR-format mock drafts.
Data as of April 9, 2020.
Derrius Guice
Derrius Guice's current ADP is 6.07, which is the 7th pick of the 6th round, and 67th selection overall.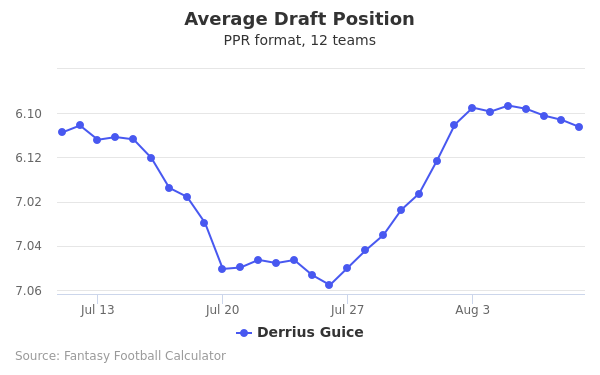 Terry McLaurin
Terry McLaurin's current ADP is 7.02, which is the 2nd pick of the 7th round, and 74th selection overall.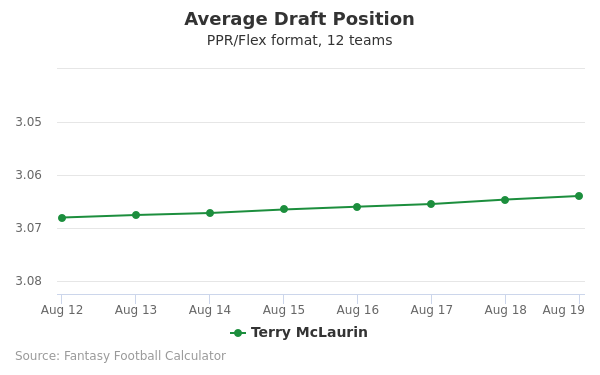 Dwayne Haskins
Dwayne Haskins's current ADP is 13.12, which is the 12th pick of the 13th round, and 156th selection overall.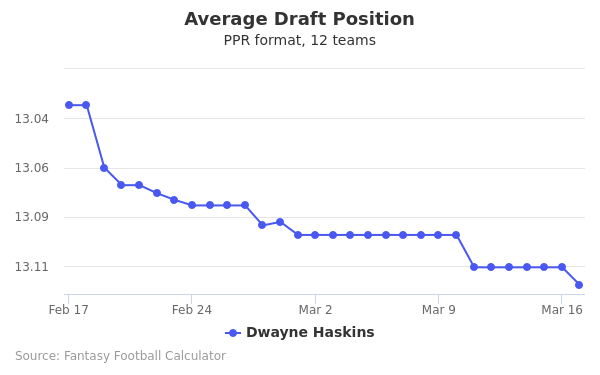 Adrian Peterson
Adrian Peterson's current ADP is 14.02, which is the 2nd pick of the 14th round, and 157th selection overall.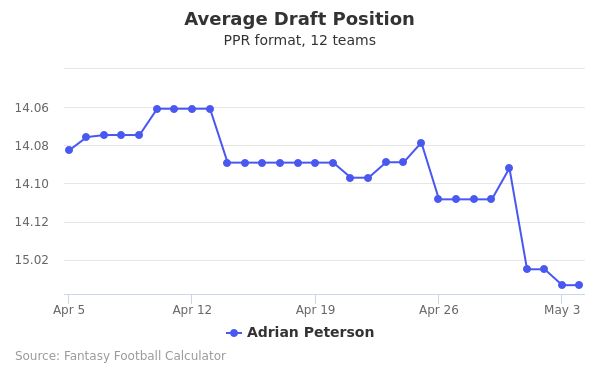 Bryce Love
Bryce Love's current ADP is 14.09, which is the 9th pick of the 14th round, and 165th selection overall.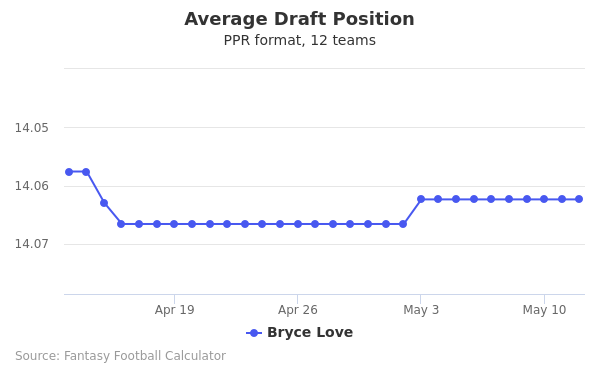 Washington Redskins 2019 Schedule
| Week | Home/Away | Opponent |
| --- | --- | --- |
| 1 | Away | Philadelphia Eagles |
| 2 | Home | Dallas Cowboys |
| 3 | Home | Chicago Bears |
| 4 | Away | New York Giants |
| 5 | Home | New England Patriots |
| 6 | Away | Miami Dolphins |
| 7 | Home | San Francisco 49ers |
| 8 | Away | Minnesota Vikings |
| 9 | Away | Buffalo Bills |
| 11 | Home | New York Jets |
| 12 | Home | Detroit Lions |
| 13 | Away | Carolina Panthers |
| 14 | Away | Green Bay Packers |
| 15 | Home | Philadelphia Eagles |
| 16 | Home | New York Giants |
| 17 | Away | Dallas Cowboys |
Washington Redskins News
Bryce Love, Facing touch competition
Love (knee), J.D. McKissic and Derrius Guice are all candidates for passing-down snaps, JP Finlay of NBC Sports Washington reports.
Analysis: With Love, Guice and Adrian Peterson already on the roster, it was a bit surprising to see Washington sign both McKissic and Peyton Barber during the first two weeks of free agency. There's still an opening on passing downs, but it appears Love will face tough competition for a spot on the 53-man roster, hoping to return strong after redshirting his rookie campaign. The 2019 fourth-round pick suffered an ACL tear in December 2018, then had a follow-up surgery in October to address stiffness in the same knee.
April 2, 2020 8:29 AM EST
---
Dwayne Haskins, Facing competition from Allen
Coach Ron Rivera believes Haskins (ankle) will be Washington's starting quarterback but also said the 22-year-old will need to compete for the job, Kyle Stackpole of the Redskins' official site reports.
Analysis: The team recently traded a fifth-round draft pick for Kyle Allen, whose quarterbacks coach from Carolina, Scott Turner, now serves as offensive coordinator in Washington. A competition between Haskins and Allen might be seen as a decision between bad and worse, but there's still time to add another body before training camp, and there's even some chance of Alex Smith (leg) attempting a comeback from his devastating injury. It's also possible Haskins makes a second-year leap, considering he played much better toward the end of his rookie season.
March 25, 2020 8:22 AM EST
---
Quinton Dunbar, Finds new home
Dunbar (hamstring) was traded to Seattle via Washington in exchange for a fifth-round draft pick Monday, Adam Schefter of ESPN reports.
Analysis: Dunbar made it well known this offseason that he had no intentions of playing in Washington next season, requesting to be released or traded in February. The Florida product got his wish, and he now appears in line to earn a starting role at cornerback opposite Shaquill Griffin in 2020. Despite battling health problems, Dunbar produced 37 tackles (31 solo), four interceptions and eight pass breakups through 11 games last season.
March 23, 2020 3:13 PM EST
---
Colt McCoy, Joins G-Men for backup gig
McCoy is signing with the Giants, Mike Garafolo of NFL Network reports.
Analysis: The Giants also have Alex Tanney under contract, but McCoy should be in good position to win the No. 2 quarterback job behind starter Daniel Jones. The 33-year-old has 28 NFL starts to his name, but just three of those have come in the past five years.
March 19, 2020 3:35 PM EST
---
T.J. Rahming, Done in Miami
The Dolphins waived Rahming on Wednesday.
Analysis: Rahming originally earned a reserve/futures contract with the Dolphins this offseason after spending the 2019 campaign on the team's practice squad. The 23-year-old is an undrafted free agent out of Washington.
March 18, 2020 4:59 PM EST
---