Redskins Top Fantasy Players
These are the top fantasy football players of the Washington Redskins as ranked by Average Draft Position (ADP) in PPR-format mock drafts.
Data as of February 25, 2021.
Antonio Gibson
Antonio Gibson's current ADP is 3.08, which is the 8th pick of the 3rd round, and 32nd selection overall.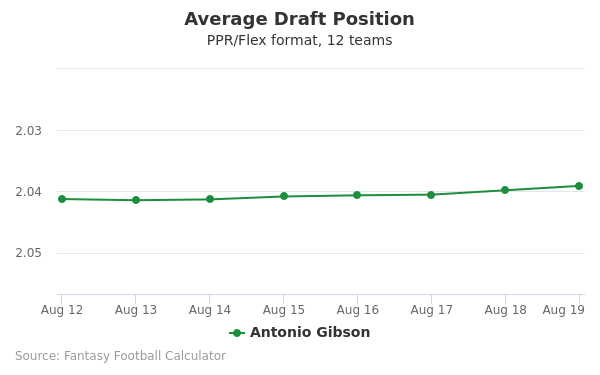 Terry McLaurin
Terry McLaurin's current ADP is 4.01, which is the 1st pick of the 4th round, and 36th selection overall.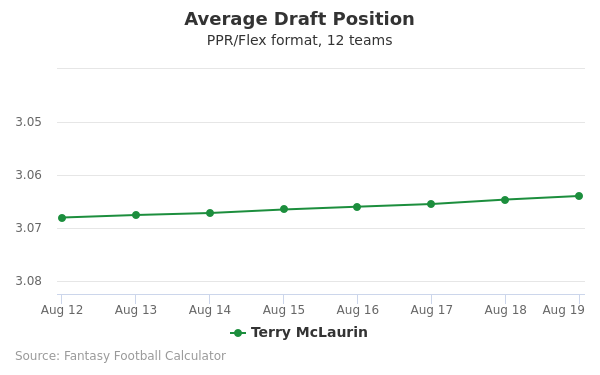 J.D. McKissic
J.D. McKissic's current ADP is 8.07, which is the 7th pick of the 8th round, and 90th selection overall.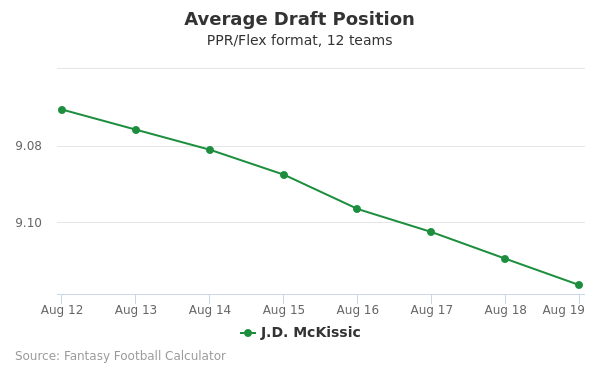 Logan Thomas
Logan Thomas's current ADP is 10.10, which is the 10th pick of the 10th round, and 118th selection overall.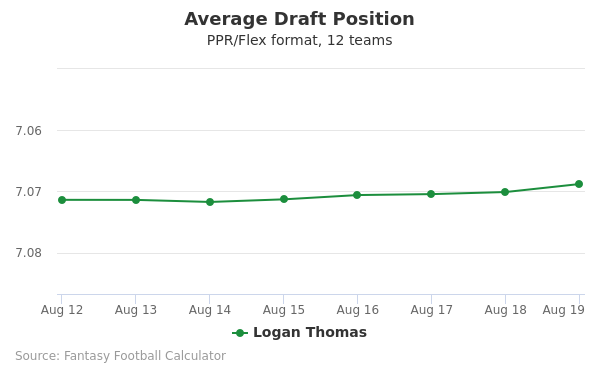 Washington Defense
Washington Defense's current ADP is 11.04, which is the 4th pick of the 11th round, and 124th selection overall.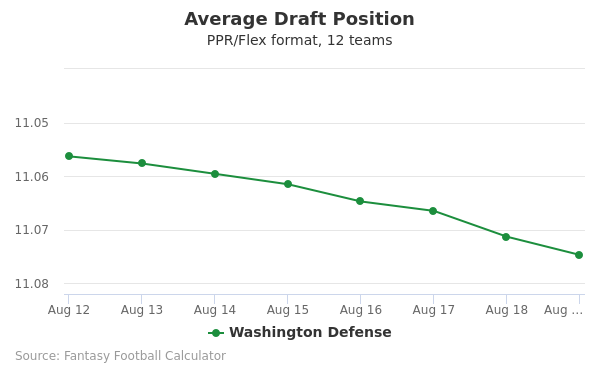 Bryce Love
Bryce Love's current ADP is 14.04, which is the 4th pick of the 14th round, and 159th selection overall.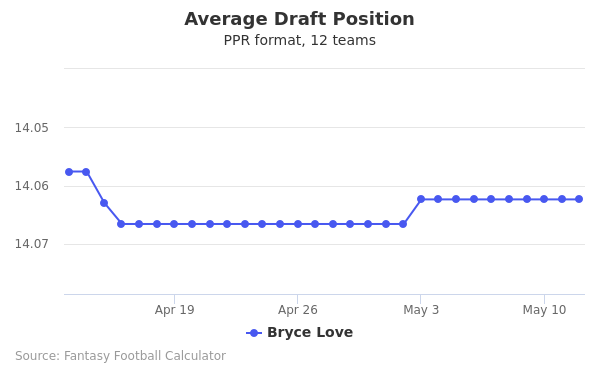 Dustin Hopkins
Dustin Hopkins's current ADP is 15.03, which is the 3rd pick of the 15th round, and 170th selection overall.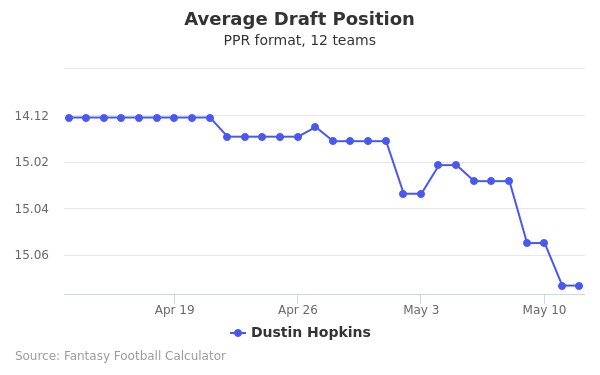 Washington Redskins 2020 Schedule
| Week | Home/Away | Opponent |
| --- | --- | --- |
| 1 | Home | Philadelphia Eagles |
| 2 | Away | Arizona Cardinals |
| 3 | Away | Cleveland Browns |
| 4 | Home | Baltimore Ravens |
| 5 | Home | Los Angeles Rams |
| 6 | Away | New York Giants |
| 7 | Home | Dallas Cowboys |
| 9 | Home | New York Giants |
| 10 | Away | Detroit Lions |
| 11 | Home | Cincinnati Bengals |
| 12 | Away | Dallas Cowboys |
| 13 | Away | Pittsburgh Steelers |
| 14 | Away | San Francisco 49ers |
| 15 | Home | Seattle Seahawks |
| 16 | Home | Carolina Panthers |
| 17 | Away | Philadelphia Eagles |
Washington Redskins News
Jamison Crowder, Potential offseason cut
The Jets can save $10 million in cap space if Crowder is traded or released, ESPN.com's Rich Cimini reports.
Analysis: There's no question Crowder has been the team's best offensive weapon ever since he signed a three-year, $28.5 million contract during the 2019 offseason. The Jets certainly have enough cap space to keep him, but they might decide the $10 million could be better spent elsewhere or rolled over to next season. Crowder will turn 28 in June, and while he's played 84 of a possible 96 games through six seasons, he does have a history of recurring injuries to his left hamstring/thigh, He missed seven games in 2018 and four in 2020.
February 15, 2021 8:20 AM EST
---
Derrick Gore, Joins Chiefs on futures deal
Gore signed a reserve/future contract with the Chiefs on Saturday, per the NFL's official transaction log.
Analysis: The 26-year-old spent time on the Chargers practice squad this season, but he'll head into the offseason with the Chiefs on a futures deal. Gore has yet to make his NFL debut since going undrafted out of Louisiana-Monroe in 2019.
February 7, 2021 7:16 AM EST
---
Ryan Grant, Joins CFL
Grant signed with the Calgary Stampeders in the CFL on Wednesday.
Analysis: Grant joined the Packers back in October, but he ultimately only played a depth role with the team and didn't see the field in 2020. The 30-year-old veteran's most recent NFL action came in 2019 with the Raiders, when he appeared in two games and caught four passes for 14 yards.
February 3, 2021 1:07 PM EST
---
Darvin Kidsy, Signs reserve deal
The Seahawks signed Kidsy to a reserve/future contract Friday.
Analysis: Kidsy spent just one week with the team's practice squad, but showed enough promise to earn him a future deal. The 25-year-old will hope to add depth at wide receiver, but it will likely take a handful of injuries before he has the chance to suit up. The last time the receiver took the field was in 2019, where he played in just 25 offensive snaps through three games.
January 29, 2021 2:16 PM EST
---
Jordan Reed, Solid bounce-back campaign
Reed had 26 receptions (46 targets) for 231 yards and four touchdowns across 10 games with San Francisco in the 2020 season.
Analysis: It was Reed's first action since 2018 when he was still a member of the Washington Football Team and a bevvy of concussions had his career in jeopardy. Fortunately for the All-Pro tight end, he was able to stay relatively healthy with 49ers outside of a couple minor non-head injuries. The coaching staff kept Reed in a split-time role, which is probably the best scenario for the tight end's longevity moving forward. Even in a limited role, the 29-year-old proved to still be a receiving threat, especially in the red zone, with eight red-zone targets and four touchdowns in 10 games. Reed will be an unrestricted free agent heading into the 2021 season, and he could have a fantasy impact if he lands in the right situation given how shallow the position currently stands.
January 27, 2021 11:34 AM EST
---